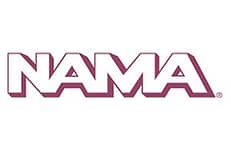 Healthy vending continues to be a major point of discussion in the industry, and NAMA is making sure that the entire vending machine business is aware of the changes they need to make. According to Vending MarketWatch, the association will hold a conference call among its members to discuss regulations regarding the contents of school vending machines.
The discussion will kick off on March 12, and will revolve around U.S. Department of Agriculture's proposed set of rules for the types of foods sold in schools. According to the USDA's proposal, school food must meed the following standards:
(1)   Be either a fruit, a vegetable, a dairy product, a protein food, a "whole-grain rich" grain product (50% or more whole grains by weight or have whole grains as the first ingredient) or a combination food that contains at least ½ cup of fruit or vegetable: or

(2)   Contain 10% of the Daily Value of a nutrient cited as a public health concern in the 2010 Dietary Guidelines for Americans (calcium, potassium, vitamin D or fiber)
The proposal also contains several calorie and beverage regulations. Because comments on the new rules are due by April, NAMA is hosting the call to prepare its members for a response. These regulations could have a very big impact on the typical snack vending machine that students have grown up with, and could certainly change health habits for the better.