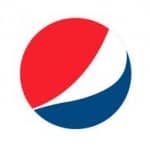 PepsiCo is a worldwide name that certainly needs no introduction to the vending world. According to Vending Times, the drink and snack company made some major changes for 2012, and as a result enjoyed a 17% rise in profits for the final quarter of the year.
PepsiCo's strategy for 2012 involved cutting costs while focusing more on its flagship brands like Pepsi and Lays, which can be found in drink and snack vending machines all over the world. The company enjoyed an overall organic sales growth of 5%, and is expecting even bigger earnings for 2013.
If you are the owner of your own drink vending machine business, now is a better time than ever to start paying attention to Pepsi. While this household brand is synonymous with refreshment, it is important to make sure you stock a few of their products in your machine. Pepsi is a name that will grab the eye of any potential customer, so keeping your vending machine in supply of Pepsi cola, Doritos, and everything in-between will lead to near-guaranteed business.
Looking to enter the vending industry to start serving Pepsi products and beyond? With flexible financing options and a wide machine variety, our vending machines for sale are the perfect place to start!