Order Ahead with Delivery Lockers
Order Ahead with Delivery Lockers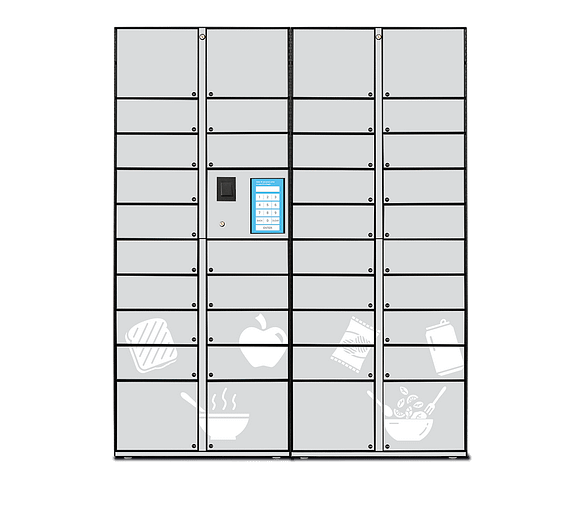 Here's how it works!
It's simple: Order and Pickup

Download the Connect & Pay app to your mobile device.
Create & Fund Account in the Connect & Pay app.

Link to Order Ahead location and tap the locker.

Checkout with your ahead as normal

View locker receipt QR and 6 digit code used for order pickup
Order Ahead with Delivery Lockers
With our Dining and OrderAhead Services, you can provide streamlined contactless food delivery and pick up stations with Delivery Lockers powered by USI and 365 Retail Markets. It's the next generation of onsite delivery! 
Contactless meal pick-up is the future. 
The pandemic has changed habits as well as business models. That's why contactless foodservice lockers are a smart strategy for today and beyond. Our Delivery Lockers feed your customers' appetite for convenience: contactless pickup, with no waiting and no lines.
Contactless meal pick-up that is quicker for consumers and smarter for you
Keep employees productive and on-site by providing contactless food delivery. Designed to meet food service, meal delivery and catering requirements our Delivery Lockers offer safe and contactless pick-up for your employees to get the food they need, without having to leave the office.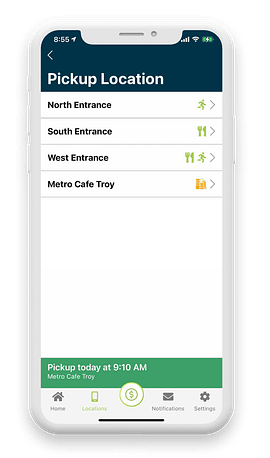 A contactless meal pick-up experience like no other! 
With our Delivery Lockers, customers get what they want in seconds, with no confusion, no contact and no worries. And you get a solution powered by easy-to-use 365 Retail Markets technology that gives you more flexibility than anyone else.
Compatible with Connect & Pay app or connectandpay.com
Eliminate waiting in lines
Contactless pick-up
Easy to use, secure and tamper proof
Create pick-up efficiencies—reduces order mix-up/confusion
Compact designs allow for maximum sales volume
Optimize with real-time data flows and insights
Tech enabled, people-powered onsite food pickup
With delivery lockers, delivery drivers simply place the food inside the designated cubby. Each cubby is insulated to ensure food is kept fresh. Then, employees can safely retrieve the food they ordered in seconds with no contact, no confusion and no worries. All cubbies are adjustable, so you can have lockers that fit the needs of your employees.
Employees and delivery drivers alike will enjoy the sleek user experience. The lockers feature a 10.1" touch screen to retrieve their items. Additionally, employees can keep track of their order through a secure mobile app. Other standard features include a barcode reader and LED lighting.
Our Delivery Lockers are called 'smart' for a reason
First, they give customers the fast, contactless pickup they love. They give you a more efficient workflow that increases productivity. In addition, the 365 Retail Markets platform gives you real-time visibility into data that helps you increase efficiency, improve the customer experience and optimize your operations.
Give employees the convenience they crave with Delivery Lockers from U-Select-It.
Cubbies

Up to 18 cubbies in Host and up to 20 cubbies in Satellite

Each Host Control Board can control up to 118 cubbies

Compartment Sizes

Opening: (14/16) 10-23/32"H x 10-15/16"W, (4) 4-23/32"H x 10-15/16"W 

Depth: 22-5/16"D

Payment Systems

Connect & Pay app 

Data Communication

DEX/UCS

Electrical Requirements PER Locker Unit

Domestic: 115 VAC/60Hz, 1.2 AMPS

International: 230 VAC/50 Hz, .6 AMPS

Dimensions

Height: 73-5/16" (186.2 cm)

Width: 30-⅛" (76.5 cm)

Depth: 26-⅜" (62 cm

Ship Weight

*353 lbs (160.1 kg)

*Varies with options

Standard Features

10.1" Touch Screen Interface with FLEX Controller, Insulated and Adjustable Cubbies, Barcode Reader and LED Lighting

Options

Custom Graphics Wrap, UVend Technology and Up to 5 Additional Satellite Lockers