A vending machine can be a lucrative business opportunity that requires minimal work and brings in substantial profits. If you are thinking about starting a vending machine business, here are some financing options to consider.
The Bank – Your bank can be a source of vending machine financing. A personal loan or a home equity loan can provide sufficient money to purchase the snack or drink vending machines and the initial products to sell. When the loan is backed by collateral, such as your home, the interest rate is typically quite low.
The Manufacturer/Distributor – The companies that have vending machines for sale can also provide you with financing. Through USelectIt, you can finance your vending machine purchases and pay in installments for a period of up to 48 months. As your revenue begins to build, you can slowly pay off your vending machines and start making a profit quickly.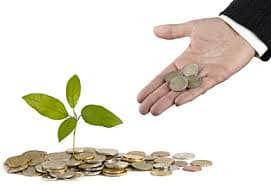 Your Personal Finances – Consider using your own savings or borrowing against a life insurance policy and retirement savings to fund your purchase. Because of the high profitability potential of a vending machine purchase, this is a fairly low-risk investment, and you will be able to repay your purchase quickly. If you can't pay upfront for your vending machines from the vending machine manufacturer, rest assured that a variety of financing options exist. With a little creativity and forward thinking, you can finance that purchase and start enjoying your new vending machines, and the profit they bring, in no time at all.