From burrito vending in California to machines that dispense bike parts in New York City to healthy vending solutions at schools across the country, vending is blossoming this year, breaking out of its traditional role of snack and drink vending machines to explore new frontiers. Wide acceptance of custom machines is evidence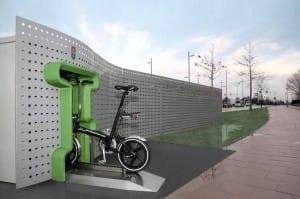 of the popularity of vending among both customers and businesses, and that's driving many companies to think "outside the box" when considering a vending solution for their product.
Thanks to increases in dispensing technology, inventory management and machine design, if you manufacture or distribute a product, there's a good chance there's a way to provide it through vending. As a leading vending machine manufacturer, U-Select-It offers custom solutions and designs based on each client's needs. Some of the most important features included in 2014's machines:
Customer-friendly and visually appealing glass-front snack and drink machines
ADA-compliant machines for greater ease of use in new markets
Machines featuring product and nutritional information
Customer-friendly promotional options like combo discounts and sales
Cashless vending options
Innovative delivery assist systems that lift and dispense products to make retrieval easier
With these and many more options, U-Select-It makes it easy for you to design a custom machine targeted specifically for your product and your market, helping you gain both customer loyalty and a stronger bottom line.